A major reason I love springtime is because of
all the beautiful new baby animals.
One of my favorites has always been lambs.
The Scriptures often refer to sheep to represent
us as Children of God.
Here, in mortality, we can often get lost and confused
just as sheep may wander away from their flock.
There is a need for a Shepherd.
Shepherds still, as of old, go before the sheep, and the sheep follow,
the master calls and the sheep instantly recognize His voice.
"For God so loved the world, that he gave his only begotten son,
Jesus Christ, that whosoever believeth in Him should not perish,
but have everlasting life."
-John 3:16
Jesus Christ truly is our Shepherd.
Through His Gospel
He will lead us home back to
our loving Heavenly Father's presence.
He has felt every pain that we will ever feel,
that is why there is no need for us to wander alone.
"and he will take upon him their infirmities,
that his bowels may be filled with mercy,
that he may know according to the flesh how
to succor his people according to their infirmities"
-Alma 7:12
The Saviors invitation is real and it is available to all of us.
Pray to our Heavenly Father in His name
you can have relief to your soul, comfort, guidance and peace.
He knows us and longs to run to our aid when we call.
I am the Good Shepherd, and know my sheep,
and am known of mine.
as the Father knoweth me, even so know I the Father:
and I lay down my life for the sheep.
And other sheep I have, which are not of this fold:
them also I must bring,
and they shall hear my voice;
and there shall be one fold,and one Shepherd.
-John 10:14-16
The Book of Mormon is another testament of the
divinity and the love of our Savior, Jesus Christ.
On the American continent He beckoned the same invitation:
"Will ye not now return unto me, and repent of your sins,
and be converted, that I may heal you?
-3 Nephi 9:13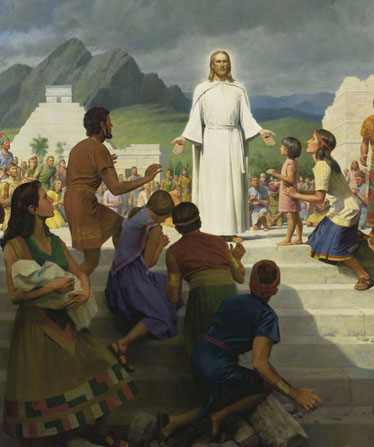 Let Him heal your heart. Trust Him.
He is the Savior and Redeemer of the world and truly
The Good Shepherd.